THE FIRST FIFTY YEARS: Freedom and Friendship at Plymouth Plantation
3.5 minute video
Trust, Providence, Pilgrims, Indians, The American Dream
and
The Transformation of Consciousness
It's up to US
Talks and Interviews
2015
Maryland Mayflower Society Compact Day Dinner
November 22, 2015
THE FIRST FIFTY YEARS: The America's Forgotten Origin Story
YouTube Link to Talk:
America's Forgotten Origin Story: An Inter-Cultural Synthesis
Letter to the Editor
Old Colony Memorial, Plymouth, MA 11.21.15
A TIME OF SYNTHESIS
Talks and Interviews
2014
Thanksgiving Letters to the Editor
Old Colony Memorial Newspaper, Plymouth, MA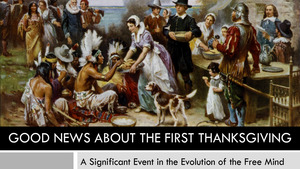 Highland Institute City Club Boulder, Colorado
"Good News About the First Thanksgiving" YouTube
A Significant Event in the Evolution of the Free Mind
Power Point
November 25, 2014
Expanding Awareness Radio WZBC Boston. Three Interviews YouTube
The Trust Frequency, First Thanksgiving, First Fifty Years and Indigenous Cosmology
Letter to the Editor
Old Colony Memorial Newspaper, Plymouth MA
"Thanksgiving: Past and Present"
A Time to Celebrate and a Time to Mourn
November 25, 2014
Dana Hall School, Wellesley, MA
"Trust, Providence, Pilgrims, Indians and the American Dream" YouTube
A talk by Connie Baxter Marlow
Written Talk
June 2014
Talks and Interviews
2013
Living Dialogues: Bridging Indigenous and Modern Cultures for A New Future
Pilgrims and Indians: Ten Common Misbeliefs
Follow us:
www.First50Years.us
www.Facebook.com/First50Yrs
www.Twitter.com/First50Yrs
Check out our latest videos:
www.YouTube.com/First50Yrs
You are doing work no-one else has the insight,
perseverance and courage to undertake.
Easan K. Author and William Brewster, Pilgrim Elder Descendant.

The outcome level of our project depends upon the financial support
of those who desire to see the higher perspective on
America's Origin Story brought to the table.
Donate Here:


For a tax-deductible donation our fiscal sponsor is:
Native American Olympic Team Foundation
Contact us for details.