The Mayflower Revelations
A Novel and Screenplay
by Andrew Cameron Bailey
The year is 2020. The 93-year-old patriarch of a wealthy New England family is dying. The estranged family gathers at his Barbados villa for their last Thanksgiving together. Seeking the hidden truth about the family history, his grand-daughter gets unexpected help – from the ghost of a 17th Century American Indian slave, an impossible lover and the long-lost diary of a famous Mayflower ancestor. What she discovers changes the family (and American history) forever.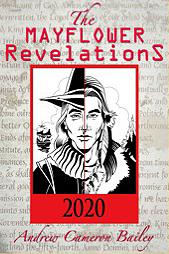 www.First50Years.us